Patron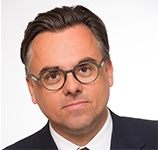 Prof. Dr. Paul Oberhammer, is the patron of the 4th ELSA Law School. He was Professor in Zurich and Halle-Wittenberg and is now full professor at the University of Vienna as well as permanent visiting professor at the Law School of St. Gallen University. Professor Oberhammer is a leading expert in litigation and arbitration, focusing on the laws of Germany, Austria, Liechtenstein and Switzerland. He is also working as Of Counsel with WilmerHale (London) and is admitted to the bar in Hamburg.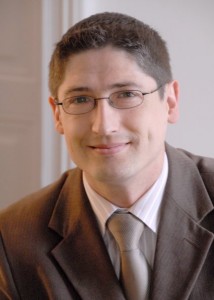 Ass. Dr. Helmut Ortner, LL.M. (Yale), LL.M., MLE (Imadec) practices International Arbitration with WilmerHale in London. He also serves as a lecturer on comparative law and alternative dispute resolution at various institutions, including the University of Innsbruck.  Further, he is a post-doctoral research fellow at the University of Vienna; in this capacity he acts as coach for the team of the University of Vienna at the Willem C. VIS International Commercial Arbitration Moot Court.
Speakers
Dr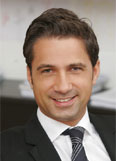 . Johannes P. Willheim, MBL-HSG, LL.M. (Chicago),  is Partner at Jones Day in Frankfurt, a legal institution with more than 2,400 lawyers on five continents. His areas of expertise are international competition and commercial law with emphasis on regulated industries. His professional background qualifies Dr. Willheim as party representative in international litigation and arbitration proceedings as well as appointments as arbitrator in high profile cases. Jones Day is also this year's main partner of the 4th ELSA Vienna Summer Law School.
M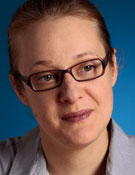 ag. Natascha Tunkel joined the Wolf Theiss dispute resolution department at the beginning of 2012. Prior to this, she was a member of staff at the Faculty of Law of the University of Vienna, Department of Civil Procedure, specialized in arbitration and other forms of ADR. She qualified as a mediator according to § 8 ZivMedG ("Eingetragene Mediatorin") in 2005 and has been working in this field since then.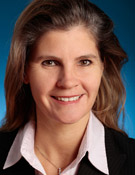 Mag. Bettina Knötzl is equity partner at Wolf Theiss and the head of the firms dispute resolution department, consisting of more than 60 lawyers in 12 countries. Further, Mag. Knötzl is qualified as a mediator according to § 8 ZivMedG ("Eingetragene Mediatorin").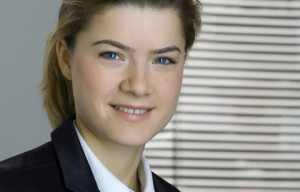 Dr. Diana Holzinger is an attorney at Binder Grösswang in the field of dispute resolution since 2015. Diana was a visiting scholar at the London School of Economic and was an Universit Assistent at the Institute for Civil Law at the University of Salzburg. In 2007 she was an Intern at Weissberg Gaetjens Zeigenfeuter & Associes in Paris.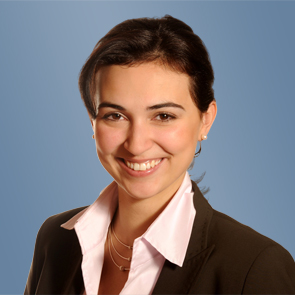 Mag. Alma Zadic, LL.M. (Columbia) works at Freshfields Bruckhaus Deringer LLP as a member of the firm's dispute resolution practice group. Before joining the firm, Alma was a visiting scholar at the Harriman Institute, Columbia University. Previously, she worked at the International Organisation for Migration and interned at the International Criminal Tribunal for the former Yugoslavia in The Hague. Alma is a former President of ELSA Vienna.
Mag. Fl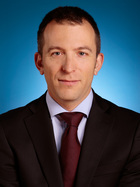 orian Haugeneder, LL.M. specializes in international commercial and investment arbitration and is head of the arbitration team of Wolf Theiss.  He has extensive expertise in disputes concerning bilateral investment treaties, international joint venture agreements, and telecommunication, construction and technology development and supply contracts. Florian Haugeneder has acted as an arbitrator and counsel under many different arbitration rules, including the ICC, ICSID, UNCITRAL and Vienna Rules. In addition to his practice, he is a founding member and a member of the advisory board of YAAP (Young Austrian Arbitration Practitioners).

Mag. Ingeborg Edel, D.E.A. (Paris), is a partner at Binder Grösswang, one of the major law firms in Austria. Before joining the firm, she gained international work experience at the Austrian Economic Chamber in Moscow, the UNO in New York and Weiland & Partenaires in Paris. Mag. Edel is an expert on international litigation and arbitration being in particular specialized in the automobile industry.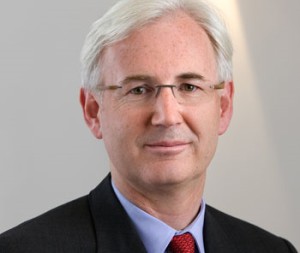 Dr. Nikolaus Pitkowitz is founding partner and head of dispute resolution and real estate at Graf & Pitkowitz. He has been practising law since 1985; his practice, which has always been very international with a strong focus on CEE, initially mainly comprised transactional work in the fields of real estate and M&A and soon expanded to international dispute resolution. Dr. Pitkowitz is considered one of the preeminent Austrian dispute resolution practitioners. He acted as counsel and arbitrator in a multitude of international arbitrations, including several high profile disputes, most notably as counsel in the largest ever pending Austrian arbitration (a multibillion telecom dispute). Dr. Pitkowitz is also active as counsel in significant real estate projects and currently serves as chair of the IBA Real Estate Section, the world´s largest association of real estate practitioners.