Partners of the 2nd ELSA Law School
Without the support of our Partners we would never been able to offer such a program for aprox. 30 € per person (incl. board and lodging). Our thanks goes particularly to Willheim Müller and its founding partner Johannes P. Willheim as well as to Wolf Theiss and Kunz Schima Wallentin who recognized the importance of this event and decided to support the 2nd ELSA Law School on Dispute Resolution without hesitating even a second. Furthermore, we are thankful to the Faculty of Law of the University of Vienna which also supports this event.
Main Partner
Willheim Müller stands out for what we refer to as "Specialized Arbitration and Litigation", i.e. the combination of academic spcialization as well as years of experience in selected legal fields and industry sectors, such as competition/antitrust, construction/ infrastructure, corporate (transaction related and shareholders disputes), energy, financial services, foundations and trusts, IP/IT, price revisions and regulatory. Members of our legal team regularly coordinate and manage multiple and often multi-jurisdictional arbitration and court proceedings for their clients.
Legal Partner

Wolf Theiss is one of the leading law firms in Central, Easterm and Southeastern Europe (CEE/SEE). We have built our reputation on a combination of unrivalled local knowledge and strong international capability. We opened our first office in Vienna over 50 years ago. Our team now brings together over 300 lawyers from diverse range of backgrounds, working in offices in 12 countries throughout the CEE/SEE region.
Legal Partner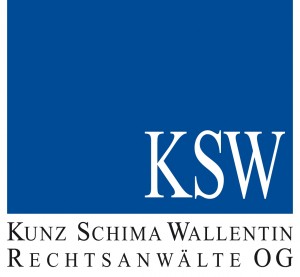 Kunz Schima Wallentin was founded in 1990 and currently employs more than 70 people. Our company's legal know-how provides professional support in all disciplines, which is guaranteed by our membership in global networks, our cooperation with external legal and financial consultants and our unique scientific advisory board. Personal trust, expertise, reliability, and dedication are the foundation of Kunz Schima Wallentin's work. Partners work with teams based on the following definition of KSW-quality: Tailor-made solutions for the client – effectively implemented.
Academic Partners

Founded in 1365 the Faculty of Law of the University of Vienna is today the oldest and largest law faculty in the German-Speaking world. The building of the Law Faculty, the "Juridicum", is situated in the centre of Vienna, close to the main university building. The famous faculty includes first class scholars and practitioners; arbitrators and experts in international (investement) dispute resolution settlement, expert advisors of ministries and international organizations.
Media Partner

Die Presse is a newspaper based in Vienna.  It is the leading Austrian daily newspaper, though not the largest, with around 260,000 readers.
Accommodation Partner

Much more than just a hostel, much cheaper than a hotel.
Nine MEININGER hotels in six cities, including Vienna, Berlin, Brussels and London, look forward to welcoming visitors.
Organizational Partner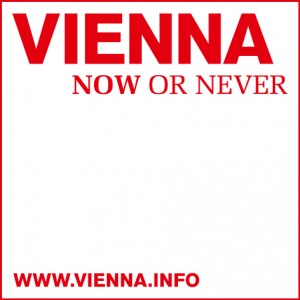 The job of the Vienna Convention Bureau is to promote Vienna as a top destination for international conferences worldwide. In that sense, the Vienna Convention Bureau was of great help to the Organizing Committee of the 1st ELSA Law School on Dispute Resolution.