TEAM = Together Everyone Achieves More
As the Scottish-American industrialist and highest profile philanthropists of his era, Andrew Carnegie, pointed out "teamwork  is the fuel that allows common people to attain uncommon results". In that sense eight young people have come together to organize a truly unique event for truly unique law students and young lawyers from all over the world. The result of their work is the 2nd ELSA Law School on Dispute Resolution.
Members of the ELSA Vienna Law School Team
The ELSA Vienna Law School Team was headed by Adi Bikic and comprised of Nebojsa Manojlovic, Tobias Birsak, Hannah Quinz, Isolde Klinger, Constantin Eisl, Martin Vogel and Clemens Hartig.
Adi Bikic – Head of Organizing Committee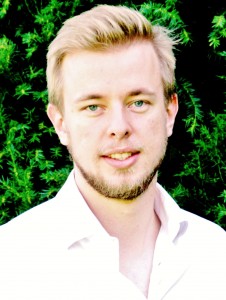 Born in Bosnia and partially raised in Germany Adi is today finishing his studies in Vienna. During 2012 Adi had the honor to represent his university at two international moot courts (Paris and Hong Kong) and to complete an exchange semester in Rotterdam. At the same time Adi initiated the 1st ELSA Law School on Dispute Resolution. Consequently, he became the president of ELSA Vienna. After two internships with Viennese law firms, Adi is now working as research assistant at the Philipps-University Marburg and is responsible for fundraising and the academic program of the 2nd ELSA Law School.
Nebojsa Manojlovic – Director Law School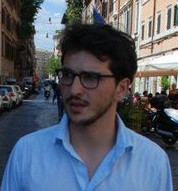 A native of Tuzla, Bosnia & Herzegovina, Nebojsa studies law at the University of Vienna since 2008. Following his exchange semester at the Université Catholique de Louvain, he was given the honor of being the Director of the 2nd ELSA Law School on Dispute Resolution. Nebojsa currently works at a renowned Viennese law firm.
Tobias Birsak – Treasurer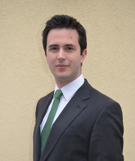 Tobias Birsak studied Law in Vienna and Nottingham (UK) and after several internships in international law firms is currently working for Baker & McKenzie in Vienna. Tobias has been actively involved in ELSA for almost five years, in the term of 2012/13 he was President of ELSA Austria. Tobias likes travelling, music, cinema, tennis and outdoor activities.
Hannah Quinz – Social Program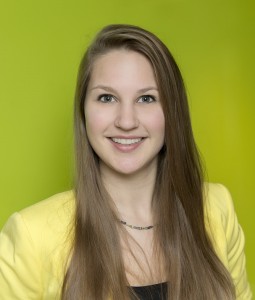 Hannah Quinz is an ELSA member since last October and is now going to be the next Secretary General of ELSA Vienna. She is 21 years old and lives in Vienna, a wonderful city she loves. In October 2010 she started her law studies and furthermore works at Willheim Müller – Attorneys at Law, as a paralegal. Hannah plays piano since she is nine years old and passionately loves Capoeira, which is a martial art from Brazil, connecting sports, music and people.
Constantin Eisl – Social Program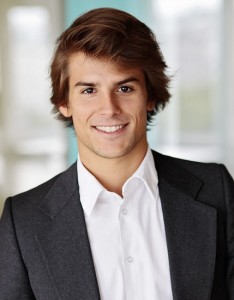 Constantin Eisl is 23 years old. He spent his youth in his hometown Salzburg, as well as in Sri Lanka and a small village near Nürnberg (GER). He attended a boarding school in Salzburg. After finishing the school Constantin decided to serve his country 6 months as a Medic at the Austrian Military Service. In the following winter semester 2009 he started to study Law at the University of Vienna which he is attending up to the present day. Besides the unbelievable amount of extra-curricular duties he enjoys playing football and tennis in summer, and going skiing in winter. If all this would not be enough, Constantin got involved with voluntary work at the world's largest independent law students' association since autumn 2012.
Isolde Klinger – Merchandising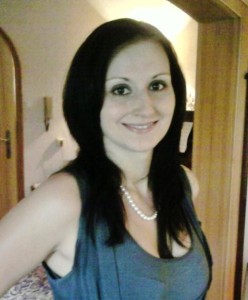 Isolde is studying law in her third year at the University of Vienna. She works as an intern at a local law firm and participates in several outer University projects for the United Nations. Last summer she spent one month at Oxford University as a summer law student.
.
Clemens Hartig – ELSA Spirit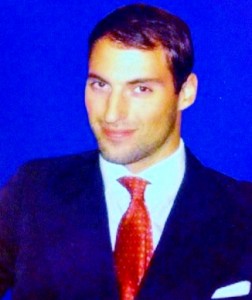 Clemens is a 23 years old law student at the University of Vienna. He was born in Northern Austria close to the Czech boarder. After he spent nine years in a boarding school in Salzburg, Clemens joined the Austrian Army for 3 years as a Military Police Officer. Clemens started his degree in 2010 and joined ELSA in Spring of 2011. Currently Clemens is VP STEP of ELSA International and a member of the ELSA Vienna Law School Team. His hobbies are soccer, skiing, ski-touring, adventure-nature, volleyball, games, cooking, fitness and last but not least ELSA!
 Martin Vogel – Media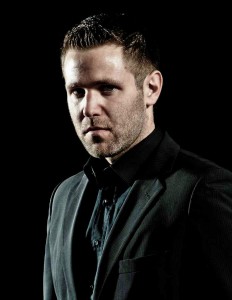 A law student at the University of Giessen, Germany, since 2007, Martin Vogel joined ELSA in 2008 and held several positions at local, national and international level almost ever since. Looking for a future career in sports law and currently working as a journalist and for MARCO KESSLER | MEDIASHOTS, he gained reputation in the network for his visual work, producing photos and videos for German and international events and causing ELSA Vienna to sign him up for the OC, where he is responsible for photo and video.